Make your way to the most happening Food Festival of the year 2019! Here's your opportunity to set up some time with your loved ones. Mark your calendars and visit Horn OK Please Food festival this weekend. At this Food Festival, you will see the cream of this food industry bringing in the most famous food trucks in the capital.
What is Horn Ok Please Delhi Food Festival?
The most awaited food festival of 2019 is back again with some juicy BBQ and live grills, a food truck park with a dance floor. It will be a 3 day festival with over 25 best bands performing live. Co-powered by Maggi, the festival will offer a small carnival, few adventure games, and even a special kid's zone.
The festival of the year will be taking place at the JLN Stadium from 15 to 17 November 2019. It is time to brace yourself for some delish and orgasmic food from over 200+ food trucks, food carts, food bikes and also some of Delhi's best eateries.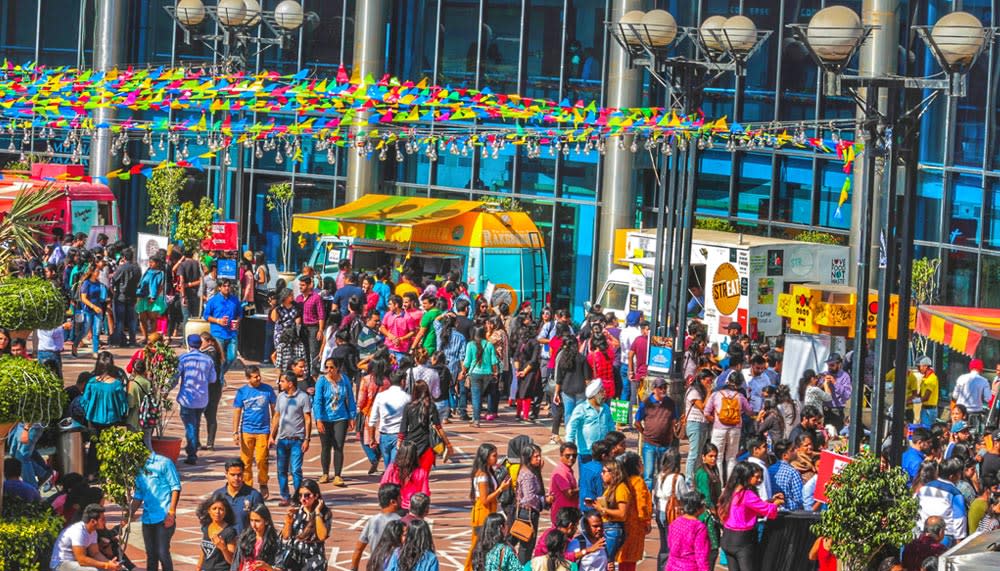 What to expect at Horn Ok Please Festival Delhi 2019?
Horn OK Please – is back with a bang again this year, to bring the best of Delhi's grub, all under one roof this month. This time horn ok festival will not only be about delicious food but with lots of booze, bands performing live and lots of quirky shopping options for every age.
Perfect Experience Zone's for Adult's and Kids
Kabab Gully and Mom lands
Yummy Waffles, Shakes, Ice-Creams Etc.
Cheesy Chicken Wontons and Shawarma's
Cocktails in the house: Unlimited Beer, Whisky and Vodka!
20 plus Home-Grown Bands & Artists performing live

Venue Details: